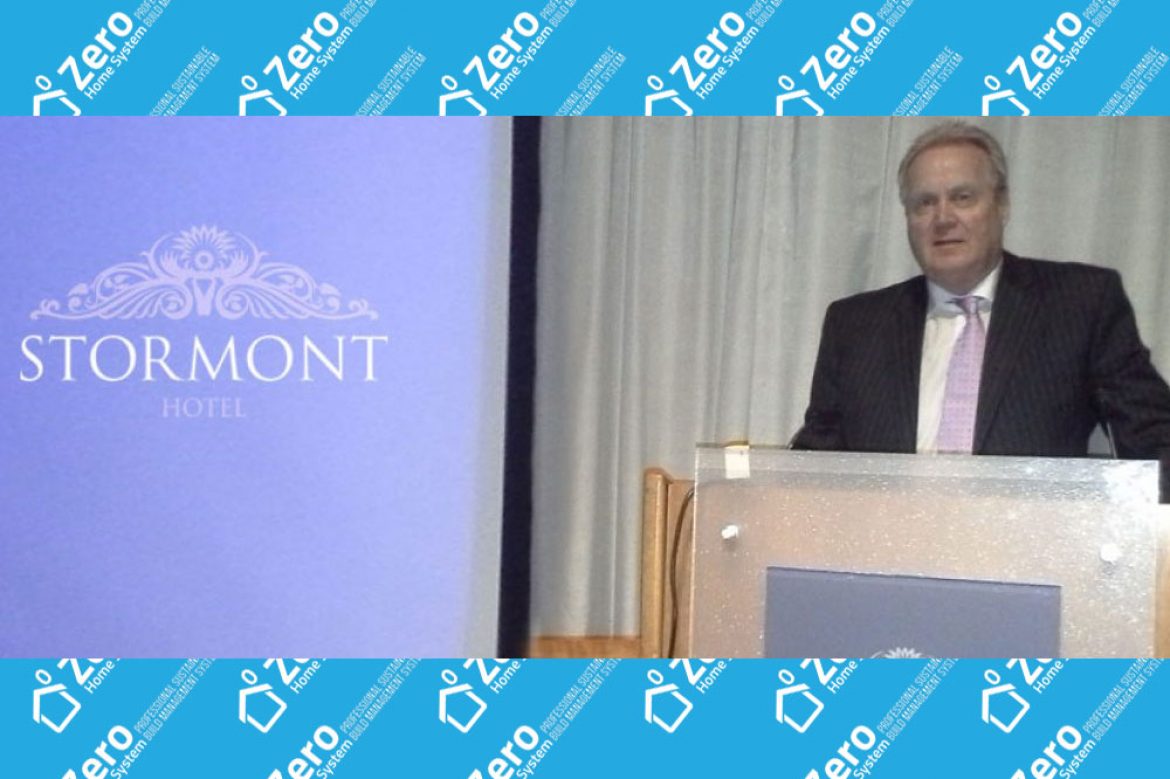 Keynote Speaker at The Energy Desk Conference.
Tuesday 2 November saw ZEROHOME SYSTEM's Barry Gallagher speaking at the The Energy Desk road show conference at the Stormont Hotel Belfast. The event was organised by The Energy Desk, CIRCA Energy and CD Media to highlight developing practices in modern building techniques.
Barry spoke about ZEROHOME SYSTEM's "whole-of-life" design, that sets out to simplify rather than complicate and employs "a single mind-set mechanism" from employer to end-user. This encompasses traditional materials and construction methods with proven track records that are sustainable the use of established supply chains/skilled trades and as a combination aims to eliminate fuel poverty costs in an affordable and practical way.
The conference was designed to examine how Building Information Modelling as a process can assist with intelligent building design.  It focused on the use of technology to assist with making intelligent decisions early in the design of construction projects as well as providing an overview of how recent advancements in technology can assist with asset management.
Other speakers included; Mr Steven Agnew Green Party North Down & The Energy Desk (Ireland) Energy in a Challenging Market Place, John Ross Research Lecturer & Industry Consultant – South Eastern Regional College, Sam McCloskey Centre for Advanced Sustainable Energy (CASE), Mo Hanslett – BritTek, Fergus Sharkey & Kevin Flanagan – Kingspan ESB